MAVERICK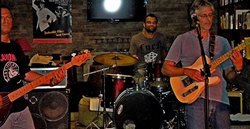 Trio Blues & Rythm avec
avec Bernd Meckenstock
(Guitare - Chant),
et Jean-Luc Veran (Batterie )

And don't forget :
"The More you drink,
the Better we Sound"
JOANNA ABBINANTI Trio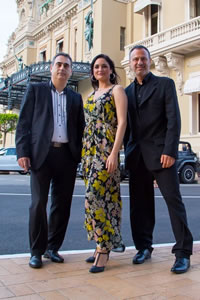 JUANITA BANANAS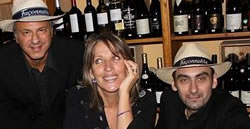 Un trio latino rigolo avec Sissi Da Costa (Chant) et Simon Martin (Guitare).
"Faut rigoler avant que le ciel nous tombe sur la tête...". C'est tout le souhait de Juanita Banana. Ce trio ranime l'époque insouciante des années 50 et 60 à travers un répertoire latino : cha cha chas, mambos, bossas, et autres rythmes porteurs de bonne humeur.
THE COOP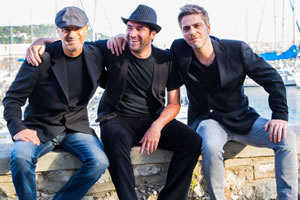 (Les Ptits Minous)